Пентакъп (Pentacup)
Авета е световен лидер в производството на модерни машини и линии за сортиране на плодове и зеленчуци. Многогодишният опит в този сектор позволява да Ви предложим съвременни решения на атрактивни цени.
WHAT IS THE PENTACUP?
Aweta has developed a machine for round fruit and vegetables: the Pentacup. This machine is ideal for growers with small capacity and/or small sorting space. It is a combination of an integrated singulator and grader. The Pentacup has been designed for easy "pick and grade". It consists of a modern frame, with a standard length of 11.9 meters, perfectly fitting into any truck or container. It is easy to install and even easier to maintain.
A unique feature of the Pentacup is the patented 5-sided cup. These cups hold products precisely in place, ensuring an accurate weight measurement. Therefore, the Pentacup can sort products with a diameter between 40 and 110 mm (such as tomatoes, kiwis, stone fruit, citrus and apples) with a speed up to 15 cups per second. The lane is equipped with loadcells ensuring accuracy for weight with a maximum std. dev. in weight of 1 %.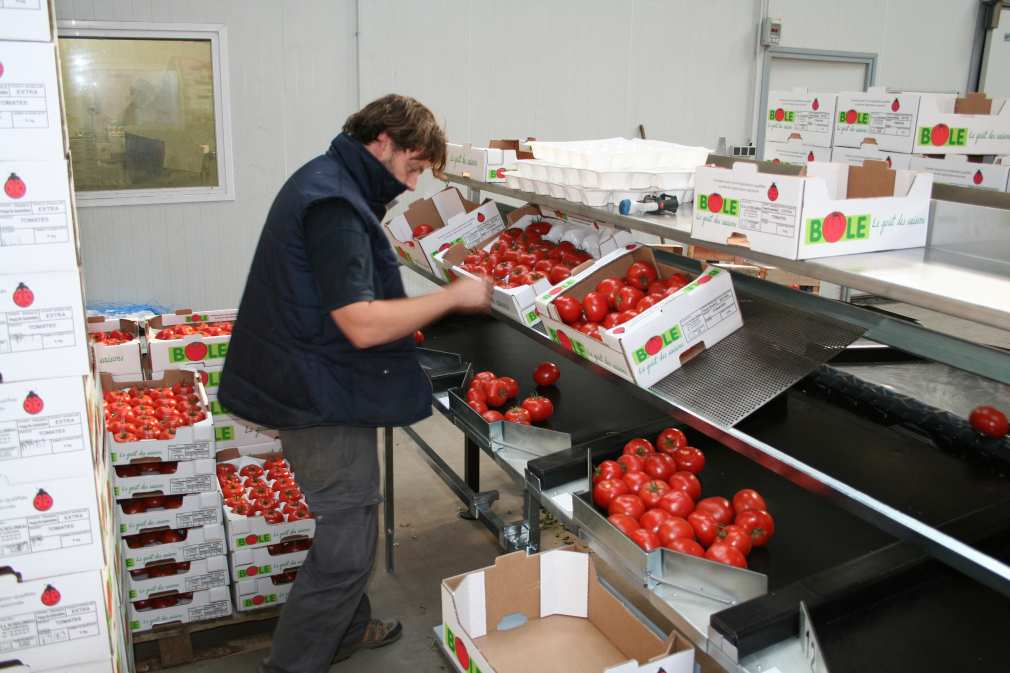 PICK AND GRADE
The Pentacup grades products on weight and can be used in combination with a camera for colour and diameter. Because of the 5-sided cup, the product lays still in one position, ensuring an accurate weight determination.
The machine and its operation has been designed to enable easy usage. By using a touchscreen cockpit, the operator has easy acces to every program. The user interface enables the operator to walk through the system step by step. Every step eliminates several options, preventing the user to make mistakes, yet guiding him to the necessary decisions.
Since the machine can be used for small batches and quick grading, the operator can custom make different programs. He can store them and activate them when necessary, guaranteeing a homogenous batch of products.
SMOOTH AND GENTLE HANDLING
Products move smoothly and delicately from the singulator to the grader without any obstacles or drops. This continuous single flow also guarantees a smooth and gentle handling of the products.
A 1-line machine can disburse products to the left and to the right. The Pentacup is programmed to collect batches of the same weight. Once the exit has accumulated the maximum weight, the packer can open the exit, fill the box, ensuring that every box has the same total weight.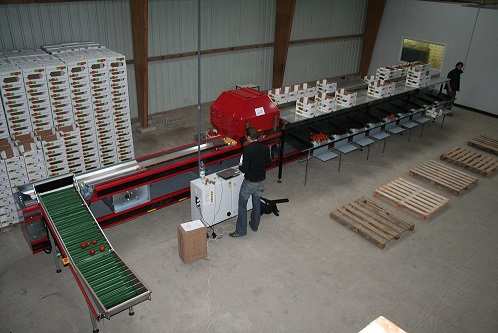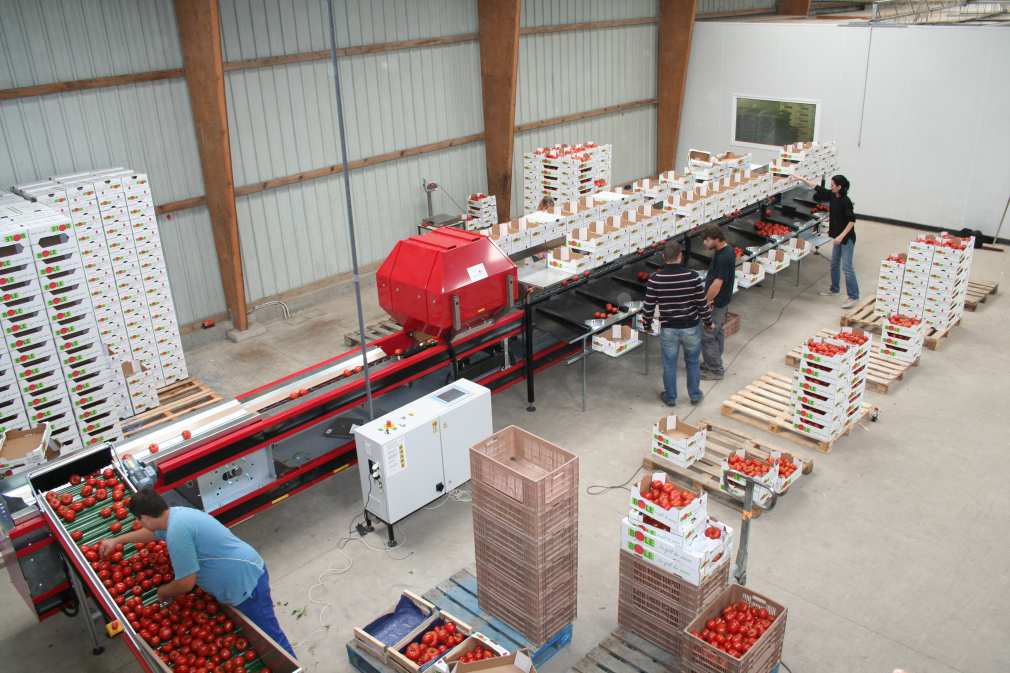 Изтегли: